Whether you like Friendship is Magic or Equestria Girls, we've got you covered with a great selection of coloring pages.




Friendship is Magic
Equestria Girls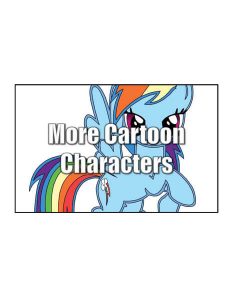 More from Super Fun Coloring
Coloring Pages– Shapes, Animals, Logos and Signs
More Coloring– Emojis, Sports, and Coat of Arms
Video Games– Nintendo, Fortnite, Pokémon, Minecraft, FNAF
Characters– Superheroes, Disney, TV and Movie, and Youtube
Cartoon Coloring– Teen Titans, Phineas and Ferb, Spongebob, Adventure Time, My Little Pony
More Cartoons– Family Guy, South Park, Rick and Morty, The Simpsons
Thanks so much for checking out Super Fun Coloring. Children love to color, there's no better way to help develop fine motor control, learn colors, and help to develop creativity. Print these coloring pages out and have fun. Come back soon as we are adding new content weekly!
Super Fun Coloring